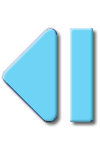 Hello
5
Speed
Slides in Section
1
Volume
Sound On/Off
SingleSlide Mode
Royal Insider creates trips for you to experience intriguing cultures like never before ... from the inside, hosted by the locals who actually make the culture what it is.
We never place you with tour guides, but with culture bearers: singers, artists, chefs, winemakers, record producers and so many others who welcome you inside to experience the real local life&mdashnot tour you around the facade of it.
Your Royal Insider experiences feel even more uplifting because you know that your visit will help sustain the local culture by channeling resources into its heart, instead of feeding a tourism infrastructure detached from the soul of the place.
Royal Insider is not a travel agency, but a special &ldquoculture-sustaining&rdquo trip planning company that orchestrates amazing custom trips for individuals and groups to experience New Orleans anytime, and equally amazing international trips for very small groups that you can join.
Royal Insider is rated among the top companies of its kind around the globe, and the best travel agents in the world routinely send us their clients.
Credited by industry leaders with &ldquosignificant innovations,&rdquo Royal Insider has been mentioned in publications ranging from American Express Departures to Neiman Marcus Entrée to Time.
&ldquoMy agent has arranged
many magnificent trips for me all
over the world... this one tops them all.&rdquo
~ guest who has traveled the world on a virtually unlimited budget
&ldquoI can honestly say that
this was the BEST trip I have
been associated with over my seventeen
years in this industry. You are a class act.&rdquo
~ Executive VP of client company 200-guest incentive trip.
In New Orleans, where we're based, Royal Insider orchestrates custom-designed, arrival-to-departure itineraries for individuals and groups.
We arrange everything you need&mdash hotel, chauffeured transport, restaurant accommodations, and our amazing outings hosted by culture bearers. You'll also have a host-on-call you can turn to throughout your stay.
Imagine one of the top chefs in town meeting you at the farmer's market, collecting the freshest artisanal products, then taking you back to the restaurant... which is closed that day... to hang out with you and cook up a superb midday meal.
How about a top jazz singer joining you for dinner, sharing insights into the locals' music scene, then taking you to the authentic places, where you'll be welcomed as a friend.
Now you can understand why the word &ldquotour&rdquo isn't allowed in our world. We call them &ldquooutings.&rdquo
For groups, Royal Insider is a full-service destination management company. Because of our culture-sustaining mission, we have access&mdashand authenticity&mdashthat no other DMC here can even come close to.
We've received international travel industry awards for our highly creative, participatory group events hosted by local culture-bearers for the most discerning world travelers.
Consider the privilege of being hosted on &ldquoA Moveable Feast&rdquo through private French Quarter homes, welcomed by the owners, sampling superb small plates from some of the finest restaurants in town, with expertly-selected wines.
Or a chance to take part in a recording session with outstanding New Orleans musicians at our most prestigious studio&mdash and actually sing backup vocals.
Because of our work in music and film, Royal Insider is uniquely positioned to conceive, script, produce and direct world-class performance events.
As with our outings for individuals, the group experiences we create are not available any other way. Period.
Royal Insider has teamed up with the most important culinary organization in the US, the James Beard Foundation to offer stunning international foodie trips led by JBF Award-winning chefs for very small groups to carry the banner of American culinary culture out into the world and be welcomed by fascinating residents inside the region's way of life through a shared passion for great food and wine ...while raising funds for the James Beard Foundation.
Our intrepid foodies stay at the most atmospheric luxury hotels imaginable and share amazing, otherwise unattainable experiences of the local culture with great winemakers and leading chefs, producers of artisanal products and other intriguing local culture-bearers.
Each trip is a delicious JBF cultural expedition, and truly a foodie&rsquos wildest dream!
No doubt about it... our culture-sustaining trips cost more to arrange than mass-market tourism.
Royal Insider experiences are only made possible through an ongoing process of diplomacy at many levels within a community.
You&rsquore being hosted and received by the people whose strivings sound out the heartbeat of their culture every day.
And you have a Royal Insider Host-on-Call in the destination throughout your stay.
For groups of 20 to 200, we can design trips in the &ldquoupper moderate&rdquo to &ldquosuper-luxe&rdquo price range. For smaller guest parties, our trips are necessarily &ldquoluxury&rdquo to &ldquosuper-luxe.&rdquo See How We Work for a full explanation.
To plan a trip to New Orleans, contact us with your dates of travel, number of guests, specific interests and any other helpful info.
We'll suggest some ideas, then create a custom itinerary proposal. Once you're happy with the itinerary, we'll ask for a non-refundable deposit, with balance payment due prior to arrival.
For our international foodie trips, contact us to be added to our confidential email list, and we'll send you e-brochures as trips are announced.
Often the people who profit most from tourists are those selling a caricature of the local culture. Not because they're mean or unfeeling, but because they're creative and opportunistic.
The result? Your experiences can be superficial and inauthentic, and the money you spend can fuel a tourism infrastructure that could actually be harmful to the authentic culture it's imitating.
Our approach?... We work hard to understand who makes the local culture what it is. Then we set out on the painstaking and always respectful path of diplomacy to establish meaningful relationships with those culture bearers.
Why do prominent people in a community agree to host Royal Insider guests?... Because they know why we do what we do. Royal Insider is a for-profit business dedicated to the mission of culture-sustaining travel. We make decisions every day placing cultural impact above easy profits.
Here's the amazing thing... this experiment we started when there was no such thing as &ldquoculture-sustaining travel&rdquo is working. In our small way, we're channeling resources that help sustain local cultures while affording travelers richly resonant, often transforming experiences.
If this sounds like the way you'd like to travel, please join us.